We Work For Our Clients, Not A Company
Many of the services we offer to clients are similar to what other financial advisors provide. We, however, take a look at one aspect most advisors rarely do: taxes. At Affinity, we take a distinctly unique approach to investment management and financial planning centered on strategies for creating potentially tax-free investments and efficient distribution of income in retirement. This specialized focus puts us in the position to work with and advise individuals, even those who already have an advisor without affecting their current relationship. If a majority of your money is in retirement plans—like 401(k)s or IRAs—then your income at retirement time is taxable. Our attention to critical tax strategies helps our clients prepare to have some money tax free at retirement time thus further protecting more of what they've earned for a lifetime and beyond.
Schedule a Free Consultation

Mark Roberts
In his first two decades in the financial services industry, Mark Roberts learned the essentials of selling everything from insurance [...]
Download Our Latest Report
You've probably been planning for retirement in some way, shape, or form for many years. Maybe you participate in your company's 401(k) plan or set aside money in a traditional or Roth IRA. Maybe your employer offers a pension plan. All of those are important retirement income planning actions. As you get closer to retirement, it's important to plan for your retirement income in specific detail.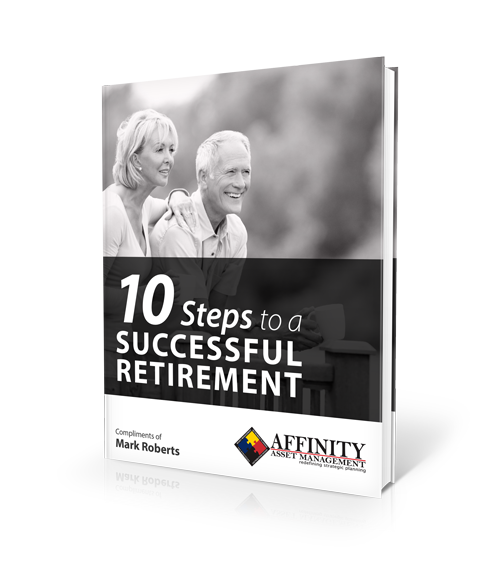 How much money will I have coming in the door every month?
Will I have enough income to cover my expenses in retirement?
Is my retirement income guaranteed or could it fluctuate?
Download our no obligation, complimentary guide, "10 Steps to a Successful Retirement", to help begin asking some very important questions regarding your retirement income.